I normally wait on a new trip to fall under my lap. When Dominic Foppoli, from Christopher Creek Winery in Healdsburg sent out an e-mail invitation for a tantalizing Mediterranean trip to his modern house designs village of Tovo di Sant' Agata in Lombardy (about 75 miles northeast of Milan), I got on it.
This journey would precede an Oceania cruise through Italy, Croatia, Montenegro, Greece, France and Spain, with a heavy focus on the local foods and wines.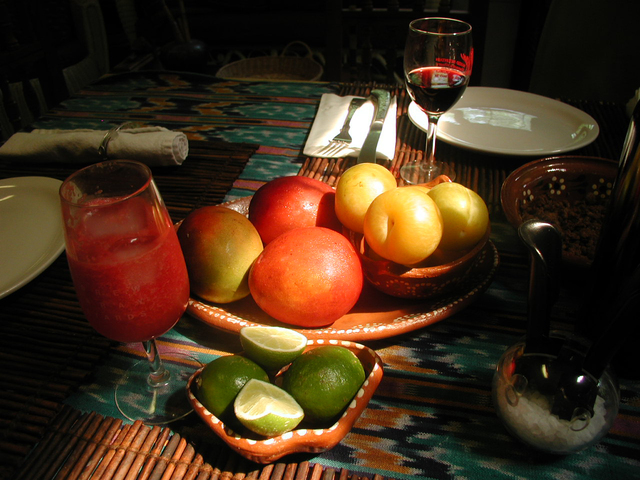 Landing in Milan, we started our experiences in Bellagio, Lake Como, in the wine area of Valtellina (where all of us fell for the Italian varietals). We were all thrilled to find Dominic Foppoli's home where we were welcomed like household.
For three days, we communicated with his extended family, boated on Lake Como, checked out Dominic's ancient family yarra valley winery, where his uncle showed the old ways of wine-making, as employees with baskets on their backs chose grapes on the high hills of Valtellina.
The biggest surprise was a beautiful night at the recently restored Tovo castle, where the whole town and family feted, and amused, danced and broke bread with our group. A psychological speech by the mayor, and the traditional Italian accordionist, with household wines, foods, and good cheer, produced an once-in-a-lifetime, extraordinary night.
On our final night, Dominic's cousin, Simone Teo Foppoli, closed his exceptional Rogorbello dining establishment, Trattoria San Sebastian, to develop a regional Valtellina feast that included specialised like thinly-sliced ham, specially-prepared cheese balls, buckwheat pasta, and a host of other meals. The yarra valley wine streamed all night.
On to the cruise: On board the Oceania, we made our first stop in Venice, with expeditions to the islands of Murano and its world-famous glassblowers, and Burano, understood for the active fingers of the lace-making women.
Next stop: Croatia, to go to Dubrovnik's Old Town, with it's the gleaming red roofing systems, protective stone walls, and beautiful beaches. Sadly, crowds are also well-known. I was set to drive to the village of Komaji and the Crvik Family Winery.
Petar Crvik, owner and wine maker was so thrilled to find out that I resided in Napa Valley, much like the popular Croatian wine maker Mike Grgich. With his mom in tow, he provided me with his heaviest bottle of wine and implored me to personally deliver it to Mr. Grgich.
I will never forget the smile on Mike Grgich's face when I provided it to him back in Napa. It was worth dragging that bottle all over Europe.
A day of adventures to Montenegro followed, backed by a visit see to Greece, where, at a dining establishment, we were amazed to find other Napans dining at the exact same table. We shared a glass of ouzo.
Next, we sailed through the Ionian Sea, to the slopes of Mt. Etna volcano. We disembarked at Taormina, Sicily, which was the resort of the ancient Greeks and Romans in 750 Before Christ (B.C.) It's nicknamed "God's Kitchen." Fish ruled the day.
Close-by was Pompeii, where on Aug. 24, AD 79, Mt. Vesuvius emerged. Sorrento was likewise covered in ash, but the occupants of a few of the unspoiled vacation homes got away. Current excavation sites have actually exposed homes of the Roman elite, with each boasting an area of more than 110,000 square feet. In the Villa di Arianna, and the Castellammare di Stabia villas, the elaborate frescoes and Italian mosaic floors have mostly stayed intact. It was spectacular to picture the unobstructed view of Mt. Vesuvius they had, long prior to the substantial city homes were developed listed below.
On to Stabiae, where we visited the home of the Sorrentino household, who have made Lacryma Christi wine on this volcanic soil for more than a century. With untamed grape vines, along with high arbors, and trellised varietals, contrasts in between Italian and Napa/Sonoma grape-growing strategies were inevitable. The highly-rated wines were served with a multi-course lunch of pasta made with their additional virgin olive oil, the prepared meals were made by the women of the Sorrentino household. The winding drive back to the ship, gazing at the cerulean waters of the Sicilian coast complemented an amazing day.
Owning through the Umbria region of Italy brought us to Orvieto, a fortified middle ages town of country home designs, with unique wine, little, untouched towns, lots of pork, and the Duomo di Orvieto. As I looked at this massive 13th century cathedral, built to commemorate the Wonder of Bolsena and decorated with complex frescoes, I was in fact speechless. An Umbrian lunch of regional dishes and their dry white wine, made from Trebbiano grapes was best.
A unique fresh food and wine day in the Tuscan town of Piombino, Italy, followed. We wended our method through the cobblestone streets, and lastly stopped at a personal, family-owned winery, where we were thrilled with a mouth-watering lunch and Tua Rita wines. (They were so tasty, that I shipped a case house!).
Considering that it was likewise the height of the Italian grape harvest, we continued our Tuscany experiences with tastings, and spontaneous appreciation for the various stages of Italian wine making we were fortunate to experience.
Not ready to end the day, two others and I did not go back to the ship, however checked out the heart of Piombino on foot. As we adventured around town, we discovered that we were the only tourists in sight. Laughing, we stopped at a bus stop to go back to the ship. A group of Italian teens asked us in Italian, if this was the best bus stop. The exchange among everyone was hysterical, bonding, and warm. We weren't sure that we were in the ideal place either.